Hawken Is Now Available For Xbox One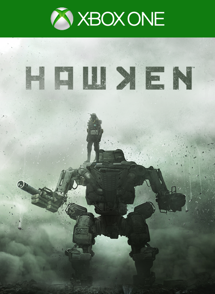 Pilot hulking death machines and use massive weaponry to destroy your foes in fast-paced FPS gameplay.
HAWKEN is a multiplayer first person shooter that places you inside a mechanized war machine on the battlefield of a dystopian world. With tactical, fast-paced gameplay in customizable and upgradable mechs across multiple competitive modes, HAWKEN is explosively fun. Features 26 mechs, 9 environments and 6 game modes including Deathmatch, Team Deathmatch, Missile Assault, Siege, Coop Bot Destruction, and Coop vs AI Team Deathmatch modes.
Check availability in your Xbox LIVE region
Download Hawken for Xbox One from the Xbox Games Store
Product Info:
Developer: Reloaded Games
Publisher: 505 Games
Website: Hawken
Twitter: @505_Games