ACA NEOGEO FOOTBALL FRENZY Is Now Available For Xbox One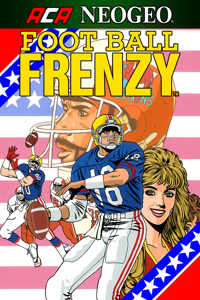 FOOTBALL FRENZY is a sports game released by SNK in 1992. Select from one of ten individual teams and compete to win the championship.
A variety of formations allows for countless play patterns and extremely realistic games. A two-player versus mode is also available.
Product Info:
Developer: SNK
Publisher: HAMSTER Corporation
Website: ACA NEOGEO FOOTBALL FRENZY
Twitter: @SNKPofficial / @HAMSTER_Corp