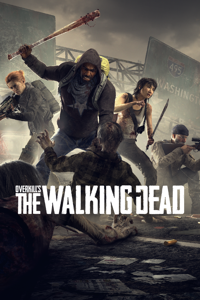 OVERKILL's The Walking Dead is a four player co-op action FPS where you fight the dead as well as the living.
Set in The Walking Dead Universe, you and your group try to survive in a post-apocalyptic Washington D.C.
Four players form a tightly knit team; Aidan, Heather, Maya and Grant, where each share a common objective where survival and teamwork is paramount.
NOTE: You may pre-download this game, but it will not be playable until the release date/time: 11/07/2018 (check the product page for release date/time in your region).
Product Info:
Developer: OVERKILL Software
Publisher: 505 Games
Website: OVERKILL's The Walking Dead
Twitter: @OVERKILL_TM  / @505_Games / @OverkillsTWD