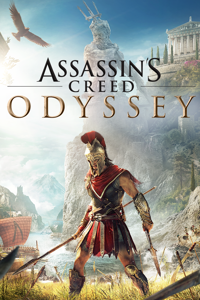 Write your own epic odyssey and become a legendary Spartan hero.
Forge your destiny in a world on the brink of tearing itself apart.
Influence how history unfolds in an ever-changing world shaped by your choices. Preorder for early access to The Blind King mission.
NOTE: You may pre-download this game, but it will not be playable until the release date/time: 10/05/2018 (check the product page for release date/time in your region).
Product Info:
Developer: Ubisoft
Publisher: Ubisoft
Website: Assassin's Creed Origins
Twitter: @assassinscreed / @Ubisoft