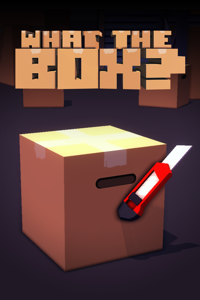 What The Box? is an online multiplayer shooter in which players control living boxes hiding among regular boxes while trying to destroy each other.
Run around with your trusty box cutter in hand or stand still and wait for the perfect moment to strike!
NOTE: You may pre-download this game, but it will not be playable until the release date/time: 07/03/2018 – 9:00 PM (check the product page for release date/time in your region).
Product Info:
Developer: Bitten Toast Games
Publisher: Bitten Toast Games
Website: What The Box?
Twitter: @danielsound