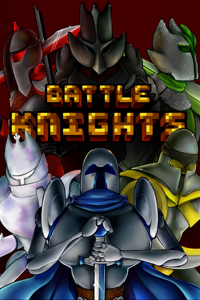 Play as the blue knight, Wonder, who is on a quest to unite the colored realms.
Battle Knights is the kind of game your remember playing back in the days of the NES and SNES. It's an easy to play yet challenging platformer.
The game may seem trivial with Wonder only being able to attack, block, and jump but, rest assured, that Battle Knights will be a challenge.
Product Info:
Developer: Mire Studios
Publisher: Mire Studios
Website: Battle Knights
Twitter: @MireStudios