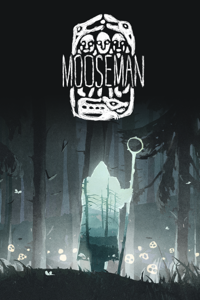 You are the Mooseman and you have the ability to see all that is hidden to the mortal eye.
You are about to visit three layers of this universe – the first one is the Lower World where the spirits of the dead reside.
Welcome to the mysterious world of ancient myth, based on finno-ugric culture of bygone pagan times.
NOTE: You may pre-download this game, but it will not be playable until the release date/time: 07/17/2018 – 9:00 PM (check the product page for release date/time in your region).
Product Info:
Developer: Vladimir Beletsky, Mikhail Shvachko
Publisher: Sometimes You
Website: The Mooseman
Twitter: @Pinkerator