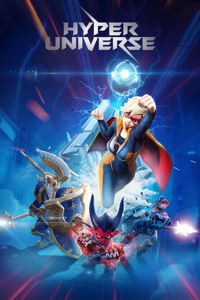 MOBA action at Hyper speed!

Choose from a diverse cast of colorful Hypers, each with their own unique abilities.
Leap into intense 4v4 combat on every level of the battlefield as you and your teammates work together to destroy the enemy base. Hyper Universe delivers a game that is truly out of this world!
Product Info:
Developer: CWave
Publisher: NEXON America
Website: Hyper Universe
Twitter: @Nexon_America / @playhyper