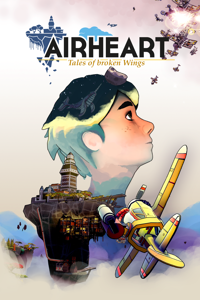 Airheart is a dieselpunk airplane action game, where every colorful level is built on top of the previous one, all the way up to the stratosphere.
An airplane game, reimagined in a wonderful world, Airheart is a treat to fans and newcomers to flight action games alike.
Buy now and save 20% – limited time offer.
Product Info:
Developer: Blindflug Studios
Publisher: Blindflug Studios
Website: Airheart – Tales Of Broken Wings
Twitter: @BlindflugStudio / @airheartgame