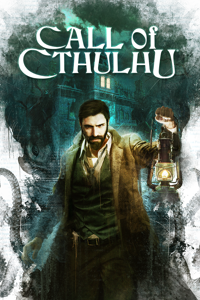 Private Investigator Pierce is sent to look into the tragic death of the Hawkins family.
Plunge into a world of creeping madness and cosmic horror. Cryptic clues, shadowy figures, and pure terror bar your way as you fight to retain your sanity and solve an otherworldly mystery.
NOTE: You may pre-download this game, but it will not be playable until the release date/time: 10/29/2018 – 5:00 PM (check the product page for release date/time in your region).
Pre-order now and save 10% – limited time offer.
Product Info:
Developer: Cyanide Studio
Publisher: Focus Home Interactive
Website: Call Of Cthulhu
Twitter: @CyanideStudio / @FocusHome / @CoC_thegame