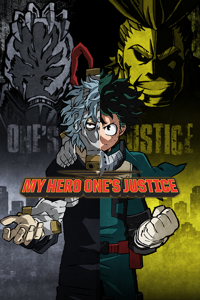 Fight for your justice in MY HERO ONE'S JUSTICE! The popular manga and anime series clashes head-to-head and Quirk-to-Quirk in this 3D arena fighter.
Pave your path and choose between hero or villain and battle through iconic moments.
NOTE: You may pre-download this game, but it will not be playable until the release date/time: 10/26/2018 (check the product page for release date/time in your region).
Product Info:
Developer: BYKING
Publisher: BANDAI NAMCO Entertainment
Website: MY HERO ONE'S JUSTICE
Twitter: @BandaiNamcoUS