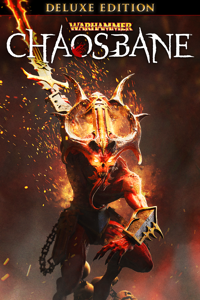 In a world ravaged by war and dominated by magic, you are the last hope for the Empire of Man against the Chaos hordes.
Playing solo or with up to four players in local or online co-op, choose a hero from four character classes with unique and complementary skills, and prepare for epic battles wielding some of the most powerful artefacts of the Old World.
---
NOTE: Warhammer: Chaosbane Deluxe Edition and Magnus Edition come with four day early access.
---
Product Info:
Developer: Eko Software
Publisher: Bigben Interactive
Website: Warhammer: Chaosbane
Twitter: @Eko_Software / @Bigben_games / @WHChaosbane