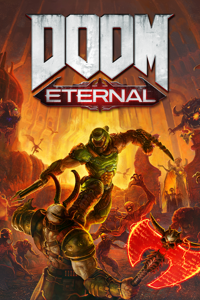 As the DOOM Slayer, you return to find Earth has suffered a demonic invasion.
Raze Hell and discover the Slayer's origins and his enduring mission to rip and tear…until it is done.
Experience the ultimate combination of speed and power as you battle your way across dimensions with the next leap in push-forward, first-person combat.
NOTE: You may pre-download this game, but it will not be playable until the release date/time: 11/21/2019 – 9:00 PM (check the product page for release date/time in your region).
Product Info: