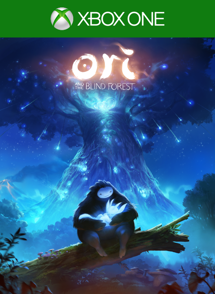 Ori and the Blind Forest tells the tale of a young orphan destined for heroics, through a visually stunning action-platformer crafted by Moon Studios for the Xbox One.
Featuring hand-painted artwork, meticulously animated character performance, and a fully orchestrated score, "Ori and the Blind Forest" explores a deeply emotional story about love and sacrifice, and the hope that exists in us all.
Check price and availability in your Xbox LIVE region
Purchase Ori and the Blind Forest for Xbox One from Xbox Games Store
Product Info:
Developer: Moon Studios
Publisher: Microsoft Studios
Website: http://www.oriblindforest.com/
Twitter: @OriBlindForest
The post Ori and the Blind Forest is Now Available for Xbox One appeared first on Xbox Live's Major Nelson.