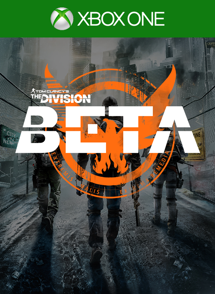 Tom Clancy's The Division Beta is your chance to test and experience a pre-release version of the game. Plus, it serves as an important opportunity for us to make sure the game is balanced and the servers are tested to pave the way for a smooth launch.
The beta will not be a full version of the game, does not represent the final quality of the game and will only function during specific time frames.
New-York City, today. An unprecedented pandemic has struck the city during the fever of Black Friday. One by one, basic services fail. In only days, without food or water, society collapses into chaos. You're part of the Division, an autonomous unit of tactical agents trained to operate independently. Your mission: protect what remains and restore hope.
Tom Clancy's The Division Beta Start Date: Thursday, Feb 18 10am CET | 4am EST | 1am PST
Tom Clancy's The Division Beta End Date: Monday, Feb 22 1pm CET | 7am EST | 4am PST
For more information about the beta, check out the official website here.
Check availability in your Xbox LIVE region
Download Tom Clancy's The Division Beta for Xbox One from the Xbox Games Store
Product Info:
Developer: Massive Entertainment
Publisher: Ubisoft
Website: The Division
Twitter: @TheDivisionGame