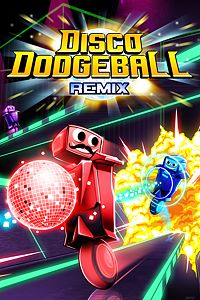 Disco Dodgeball – REMIX is a ridiculous physics-based futuresport combining robots, one-hit-kill projectile combat and crazy dodgeball action. Dodge, deflect and catch enemy fire as you perform ridiculous aerial stunt shots with your mustachio'd unicycle robot and enjoy the voice of a booming monster truck driver announcer when you score! Play a wide variety of classic and expert game modes in singleplayer, local multiplayer, or online multilpayer matches.
Pre-order now and save 20% – limited time offer.
You may pre-download this game, but it will not be playable until the release date/time: 05/21/2018 – 5:00 PM (check the product page for release date/time in your region).