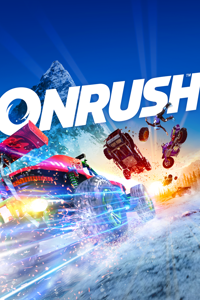 A new breed of high-impact, adrenaline fuelled off-road arcade racing!
It's about speed, takedowns and team work, with high-tempo thrills that
focus on the fun, the excitement and the spectacular.
ONRUSH cuts to the chase, keeping you in the heart of the action, clashing
with the pack for an unpredictable over the top experience that has never
been seen before.
Product Info:
Developer: Codemasters
Publisher: Codemasters
Website: ONRUSH
Twitter: @Codemasters / @onrushgame