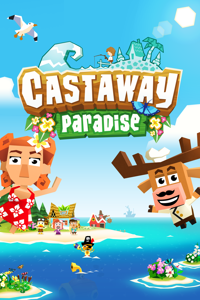 Instant vacation on your own tropical island!
Decorate the island, play dress up, collect bugs, grow crops and help your new neighbors.
In Castaway Paradise you can do whatever you like!
NOTE: You may pre-download this game, but it will not be playable until the release date/time: 07/30/2018 – 9:00 PM (check the product page for release date/time in your region).
Pre-order now and save 15% – limited time offer.
Product Info:
Developer: Stolen Couch Games
Publisher: Stolen Couch Games
Website: Castaway Paradise
Twitter: @StolenCouch