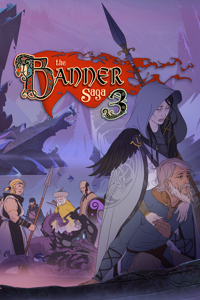 Banner Saga 3 is the final dramatic chapter in the mature, story driven Viking RPG series which has won over 20 awards and has been nominated for 4 BAFTA awards.
As the world continues to crumble around you, who can you trust, how will you protect your allies and what choices will you make as the Darkness draws near?
NOTE: You may pre-download this game, but it will not be playable until the release date/time: 07/26/2018 (check the product page for release date/time in your region).
Product Info:
Developer: Stoic
Publisher: Versus Evil
Website: Banner Saga
Twitter: @stoicstudio / @vs_evil / @BannerSaga