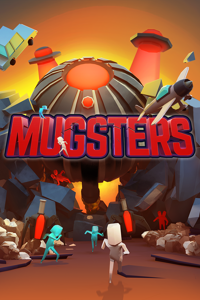 Aliens have taken over the planet and enslaved humanity.
Only you have the know-how to drive back the dastardly threat, free your fellow Earthlings and SAVE THE WORLD.
Mugsters is focused on the players' creativity. Break out the prisoners, collect the crystals and get the heck out of dodge any way you can!
Product Info:
Developer: Reinkout Games
Publisher: Team17 Digital Ltd
Website: Mugsters
Twitter: @reinkout / @Team17Ltd / @MugstersGame