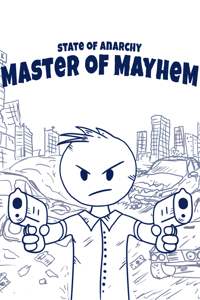 Prepare for bullet hell action and crazy driving!
Your town is on fire, anarchy reigns the streets, aliens rampage in the sky! Grab your gun and join the fun!
NOTE: You may pre-download this game, but it will not be playable until the release date/time: 08/01/2018 (check the product page for release date/time in your region).
Product Info:
Developer: Lapovich + Sometimes You
Publisher: Sometimes You
Website: State of Anarchy: Master Of Mayhem
Twitter: @LapovichGames / @Pinkerator