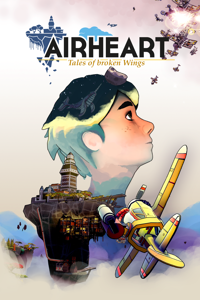 Airheart is a dieselpunk airplane action game, where every colorful level is built on top of the previous one, all the way up to the stratosphere.
An airplane game, reimagined in a wonderful world, Airheart is a treat to fans and newcomers to flight action games alike.
NOTE: You may pre-download this game, but it will not be playable until the release date/time: 08/14/2018 (check the product page for release date/time in your region).
Product Info:
Developer: Blindflug Studios
Publisher: Blindflug Studios
Website: Airheart – Tales Of Broken Wings
Twitter: @BlindflugStudio / @airheartgame