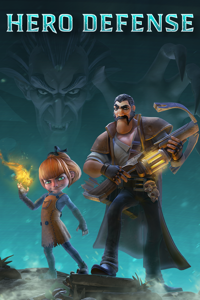 In order to destroy the world's most powerful vampire, your team of slayers must impale, slash, tear and burn through legions of undead hell-bent on world domination!
Take charge of five unique heroes that battle their way through various arenas to defeat Count Necrosis.
HERO DEFENSE challenges fans from RTS, RPGs and Tower Defense games to strategically maneuver their upgradeable heroes to destroy hordes of sinister creeps.
Buy now and save 20% – limited time offer.
Product Info:
Developer: Happy Tuesday
Publisher: Headup Games
Website: Hero Defense
Twitter: @HappyTuesdayBER / @HeadupGames / @Hero_Defense