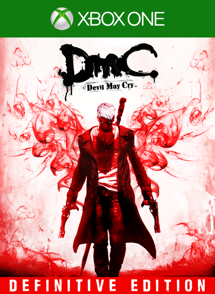 The definitive edition of this critically-acclaimed action game arrives with enhanced 1080p graphics at 60fps, new features and all the original DLC included.
Chain together stylish combos with up to eight unique weapons. Traverse the demonic world of Limbo as you join Dante and Vergil in the legendary rebirth of the Devil May Cry franchise.
Check price and availability in your Xbox LIVE region
Purchase DmC Devil May Cry: Definitive Edition for Xbox One from Xbox Games Store
Product Info:
Developer: Ninja Theory
Publisher: Capcom
Website: http://www.devilmaycry.com
Twitter: @DevilMayCry
The post DmC Devil May Cry: Definitive Edition is Now Available for Xbox One appeared first on Xbox Live's Major Nelson.