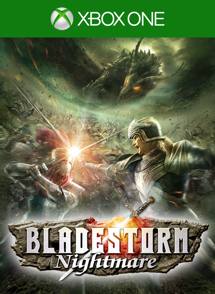 Play as a mercenary and take control of a multitude of different squad types in order to guide their side to victory on a dynamically evolving battlefield.
In addition to the new Nightmare scenario, in which dragons and cyclops appear, players can control up to 4 units with a total of up to 200 troopers and freely swap between them on the battlefield in order to carry out player strategies.
Check price and availability in your Xbox LIVE region
Purchase Bladestorm: Nightmare for Xbox One from Xbox Games Store
Product Info:
Developer: KOEI TECMO GAMES CO., LTD.
Publisher: KOEI TECMO AMERICA CORP.
Website: Bladestorm: Nightmare
Twitter: @KoeiTecmoUS
The post Bladestorm: Nightmare is Now Available for Xbox One appeared first on Xbox Live's Major Nelson.