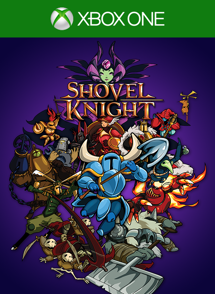 Shovel Knight is a sweeping classic action adventure game with awesome gameplay, memorable characters, and an 8-bit retro aesthetic.
It's a hot mashup of new and old! You play as the eponymous Shovel Knight, a small knight with a huge quest. Shovel Knight has come to this land with two goals: to defeat the evil Enchantress and quest for his lost beloved. If you love games with perfect platforming, beautiful art, infectious music, crazy bosses, humor and levity, and real heart… Shovel Knight is for you!
Check price and availability in your Xbox LIVE region
Purchase Shovel Knight for the Xbox One from the Xbox Games Store
Product Info:
Developer: Yacht Club Games
Publisher: Yacht Club Games
Website: Shovel Knight
Twitter: @YachtClubGames
The post Shovel Knight is Now Available for Xbox One appeared first on Xbox Live's Major Nelson.